Fort Lauderdale is a city which has become the center of attention for tourists and travelers from all around the world. This city is only a few miles from the greatest breach city Miami. Hotels, market, restaurants, malls, pubs and the beautiful sandy beaches makes Fort Lauderdale a truly worth visiting place. Port Everglades is also the busiest port in State of Florida. Fort Lauderdale International Airport is also one of the busies Airports. If you are looking for a reliable source of ground transportation then Florida Shuttle Transportation could be an ideal choice. In this blog you will get to know about three fun places in Fort Lauderdale.
Fun places in Fort Lauderdale
Fort Lauderdale Beach:
If you are looking for a place to relax then there is no better place than Fort Lauderdale Beach. The weather of this city  is always calm which makes it an ideal place for tourists and travelers. Whenever you disembark from the cruise of Port Everglades you can also choose a beach hotel for you stay. If you are hungry  then you can enjoy a delicious meal very close to beach.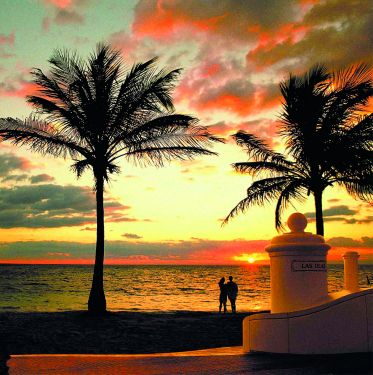 Stranahan House was built in 1901 by Frank Stranahan who is considered as the founding father of Fort Lauderale. If you have a little boy or a girl who wants to learn about the history of this city then bring him to this facility. Many events are also held at this place. Visiting this place could be the best educational trip for you and your children.
Birch State Park is another attraction for tourists and travelers in Fort Lauderdale. This is a wild life park and natural reserve in Fort lauderdale. If you wish to spend some alone time with your loved one then this is the place which could be your best option. It is also an ideal place for bicycling and many extra curricular activities.